Dimitri Kruithof studied Architecture at the Delft University of Technology. For twenty years he has been working as an architect and a contractor. Since 2012 he also dedicated himself to designing furniture. He likes to explore building-construction principles and aims for straightforward design. His work is characterized by an honest style and the use of materials like steel, wood and epoxy. The harbour and heavy industry inspire him. His first collection consisted of a steel bookcase, a gigantic freestanding light, tables, stools and benches. The leading design magazine FRAME immediately noticed his work: 'an original collection of industrial-inspired furniture.'

Please sent an e-mail or contact Dimitri Kruithof if you want to order his furniture or are interested in his work as an architect or contractor:
dimitri@dimitrikruithof.nl or +316 54984540
Dimitri Kruithof studeerde Architectuur aan de TU Delft. Vanaf 1999 werkt hij als architect en aannemer. Sinds 2012 maakt hij ook design. Voor zijn meubels onderzoekt hij constructieve principes en nieuwe materialen. Zijn stijl kenmerkt zich door heldere constructies in staal, hout en epoxy. Inspiratie vindt hij onder andere in de haven en in de zware industrie. Zijn eerste collectie omvatte o.a. een stalen boekenkast, een gigantische lamp en een serie tafels, krukjes en banken. Het toonaangevende blad FRAME schreef: 'an original collection of industrial-inspired furniture.'
Voor een vrijblijvende afspraak voor een gesprek voor een verbouwing of een meubel (al dan niet op maat) e-mail dimitri@dimitrikruithof.nl of bel +316 54984540
'an original collection of industrial-inspired furniture'
'Je komt het niet vaak tegen dat iemand beide doet, maar die combinatie was de gouden formule.'
'Lichtdurchflutetes Loft' , 'eine Hommage an ältes Handwerk'.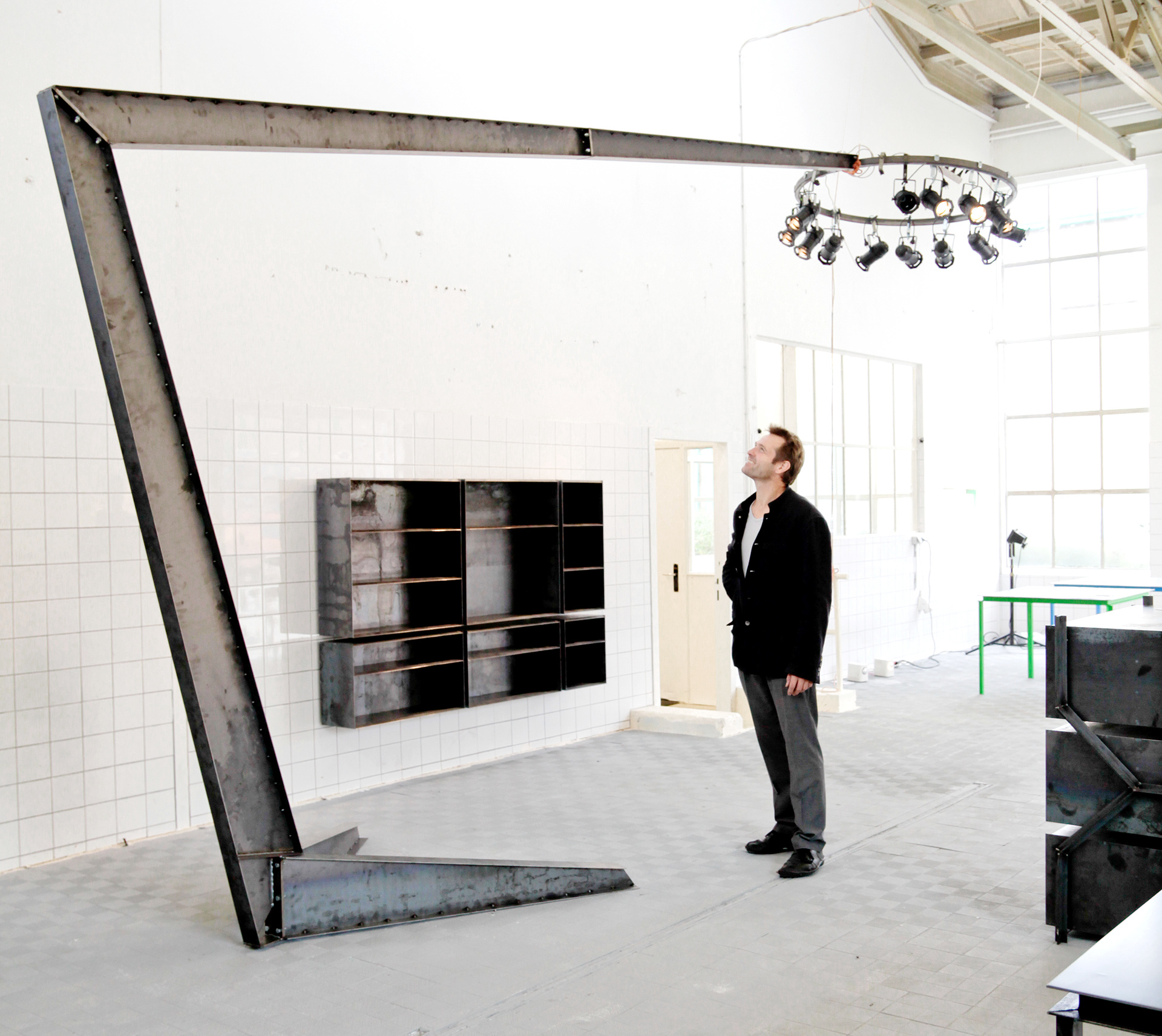 Credits: most of the welding was done by Wout Rockxs Xenomobile, Joris Rockxs, photography biker bold and X300 - David Adams, color advice - John van 't Slot, Marc Klein, marketing advice - Petra van Vliet, joiner - Greg Munik, epoxy - Jos Dobbelsteen.

Dimitri Kruithof


Adamshofstraat 108
3061 ZH Rotterdam
The Netherlands
dimitri(at)dimitrikruithof.nl
+316 5498 4540
All works © Dimitri Kruithof 2013. Please do not reproduce without the expressed written consent of Dimitri Kruithof.